Heating Equipment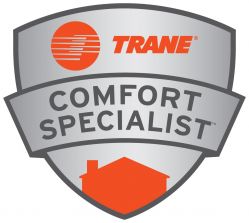 Sound Energy sells, installs and services a number of high-efficiency home heating systems, including:
Furnaces
Did you know that ENERGY STAR®-rated oil-fired furnaces are up to 4 percent more efficient than baseline models and can save you an average of $66 in energy costs per year? It's true, and with the efficiency expertise of Sound Energy's service technicians behind your furnace's installation and maintenance, the savings can be even higher!
Boilers
Today's high-efficiency boilers achieve AFUE (annual fuel utilization efficiency ratings) of 87 % or higher. They also include a number of smart, state-of-the-art, energy-saving features, such as:
Electronic ignition, which eliminates the need to have the pilot light burning all the time
New combustion technologies that extract more heat from the same amount of fuel
Sealed combustion that uses outside air to fuel the burner, reducing drafts and improving safety
Water Heaters
Today's water heaters are subject to new NAECA regulations that require them to be built, sized and installed for greater efficiency. Fortunately, Sound Energy is fully licensed to install even the most state-of-the-art systems, and our large inventory means that you have a wide range of models to choose from when it comes time to replace your old, inefficient water heater. At the end of the day, you'll save money, energy and water, without sacrificing the hot showers you know and love.
Heat Pumps
Unlike a boiler or furnace, which heats your home by burning fuel to generate steam or hot air, a heat pump heats your home by drawing heat energy from the air outside and pumping it inside. This process of moving and transferring heat energy is far more efficient than burning fuel, thus a heat pump can greatly reduce your annual energy expenses. And you won't even need ducts to have one installed.
Heat pumps can also be used to cool your home in the summer (by pumping hot air outside rather than inside), and they can supplement the work of your furnace or boiler as part of a hybrid heating system.
Radiant Heating
Europe's hottest form of home heating has found its way to our shores. Radiant heating consists of a series of pipes that are installed beneath your floorboards. As temperatures fall, these pipes give off heat energy that warms your floors, as well as the rest of your home, making you feel cozy from the ground up … literally.
Air Conditioning & Air Quality Equipment
Heating systems aren't all that Sound Energy has to offer in terms of high-quality home comfort solutions. As a Trane Comfort Specialist™, Sound Energy installs some of the most efficient and effective central air conditioning systems money can buy. We also offer a number of smart indoor air quality solutions to help you breathe easy all year.
Central Air Conditioning
Gone are the days when "central air" and "energy efficiency" couldn't even be used in the same sentence. Thanks to Trane's variable speed air conditioners, you can get precision cooling power without wasting electricity. Your system will automatically adjust itself as the outdoor temperature changes, plus, because of its quiet running fan, you'll hardly ever hear the air conditioner running at all.
Looking for quiet, efficient, affordable and reliable home cooling? No sweat. Just get a central air conditioning system from Trane and Sound Energy.
UV Lights
Your heating and central air conditioning systems were built to keep you comfortable, not to put you in harm's way. Unfortunately, these systems' coils are a prime breeding ground for mold and bacteria that can reduce heating and cooling efficiency and worse yet, pose serious threats to your indoor air quality. Germicidal UV lights blast such harmful particulates to kingdom come, keeping your equipment running efficiently and your conditioned air free of nasty pollutants.
High Density Media Filters
High density media filters are built to catch all particles bigger than 10 microns in size. For some perspective, a human hair is about 100 microns in diameter. Pollens and spores are usually about 10 microns or bigger. On the other hand, dust particles can be as small as .01 microns.
Electronic Air Cleaners
If you suffer from asthma or seasonal allergies, or are sensitive to airborne viruses, bacteria or mold, then an electronic air cleaner is the right indoor air quality solution for you and your home. These systems work in tandem with your heating and air conditioning systems to capture and eliminate allergens and other pollutants before they can make their way down your nasal passages. Breathe easy!
Steam & Bypass Humidifiers
The jury is in: for homes with humidity problems, a whole-house humidifier is the best available solution. But exactly what kind of whole-house humidifier is a totally different question. Sound Energy installs both steam and bypass humidifiers, backing up both with the annual maintenance necessary to keep them running effectively. No matter which you choose, you can say goodbye to the kind of air that dries throats and cracks furniture.